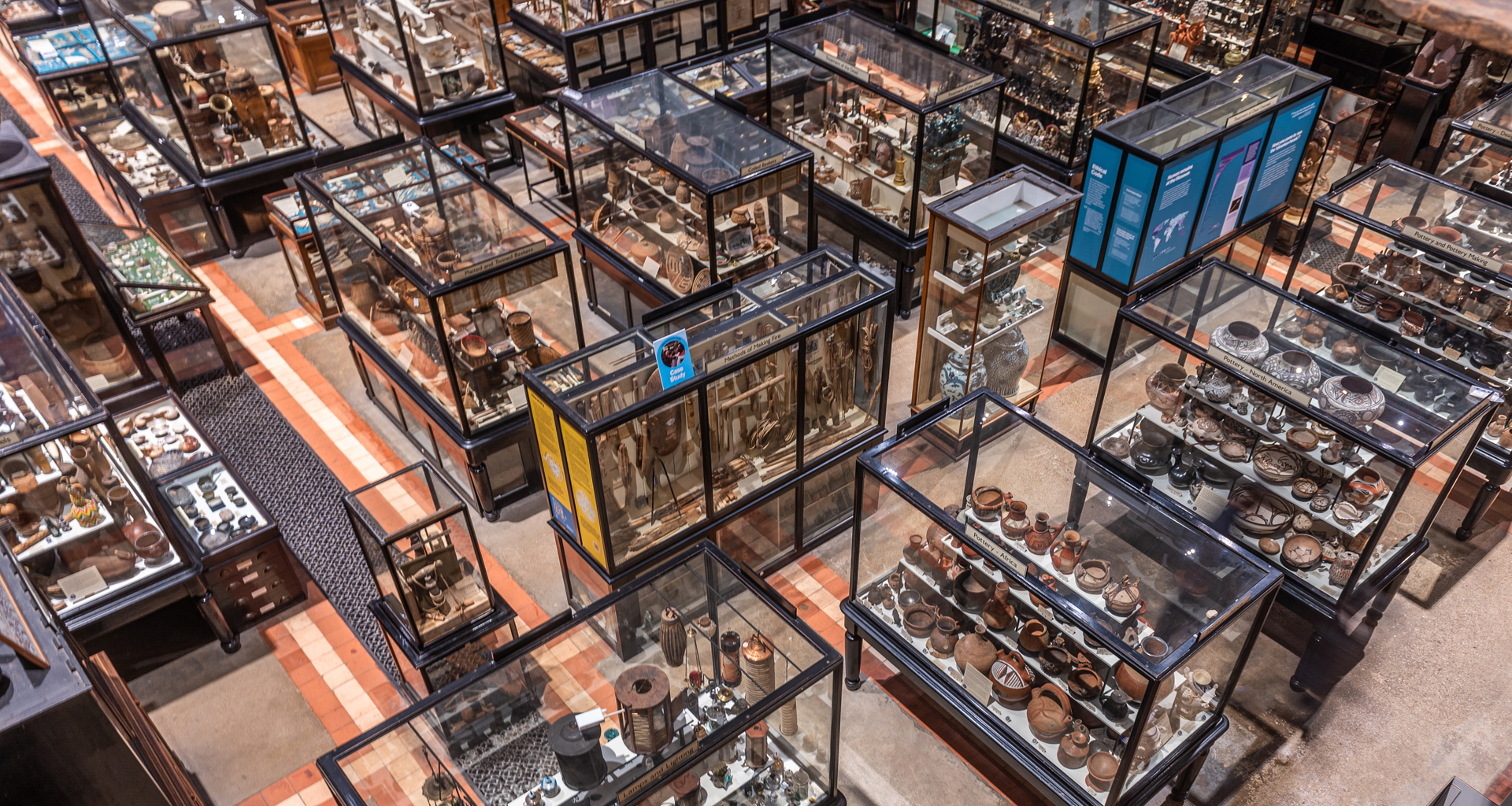 Sometimes we get a chance to work on special little projects at work, and this is one that I really enjoyed.
It involved hearing about the work the Pitt Rivers museum in Oxford is doing to tackle its rather controversial content!  A lot of it was collected at the height of colonial times and in not a very nice way.
The team at the Museum were great, allowing me to record some interviews in person (although socially distanced of course) in a short lull in the Coronavirus Pandemic in late 2020.  We recorded them from pretty much the spot this photo is taken from.  It gives you an idea of the scale of the place, and the scale of the work they have ahead of them.